The Lee County Middle High School class of 2025 is selling Country Meats beef jerky from now until the end of the month to start raising money for their senior trip. They have a variety of flavors to choose from and would gladly appreciate your support. If you are interested and want to support the class of 2025, contact a sophomore student and get your order in. Thanks,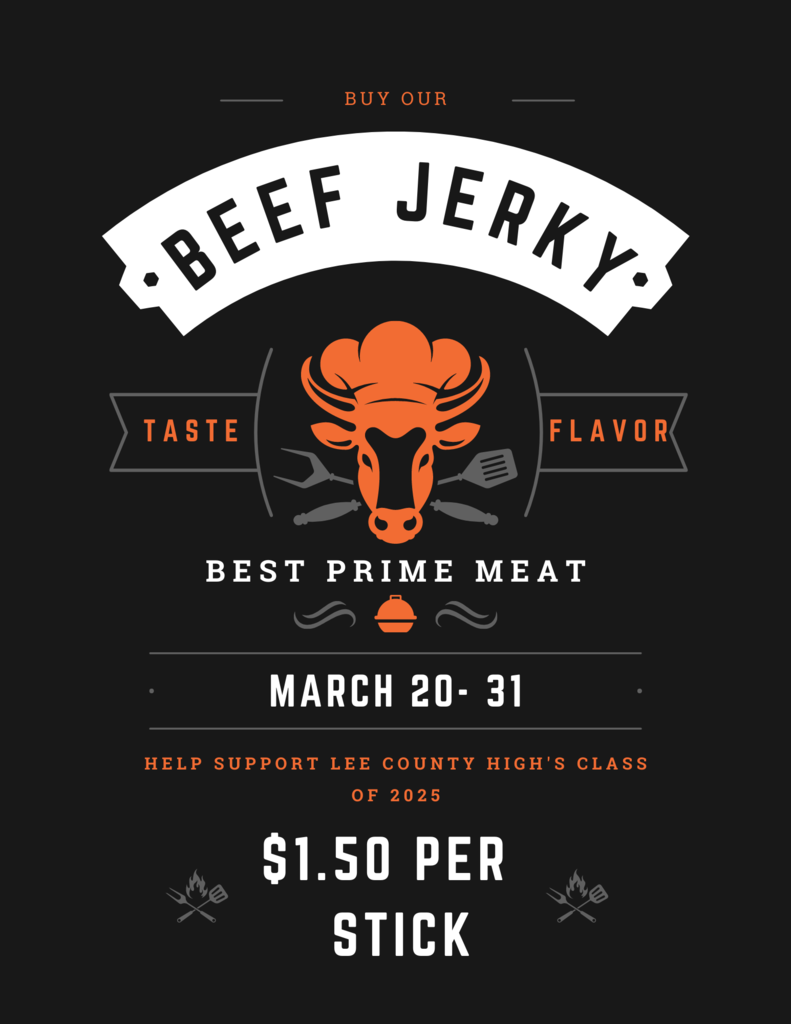 Lee County Middle High School will have our Spring Open House on Thursday, March 16, 2023 from 4:00 PM to 6:00 PM. Parents will be able to pick up Term III Progress Reports and discuss student academic needs with Teachers. We hope to see each of you there.

There will be a Cheer meeting on Tuesday March 14 from 4-5:00 for any student 7-12th grade interested in cheer to discuss the tryout process and other information.

Good luck to the Bass Fishing team as the compete today at Cave Run Lake!

There are open spots for middle and high school students who are interested in gymnastics. Gymnastics are on Wednesday evenings at the high school. For more information contact Summer Ferguson.

Lee County BatKats Pancake Breakfast!!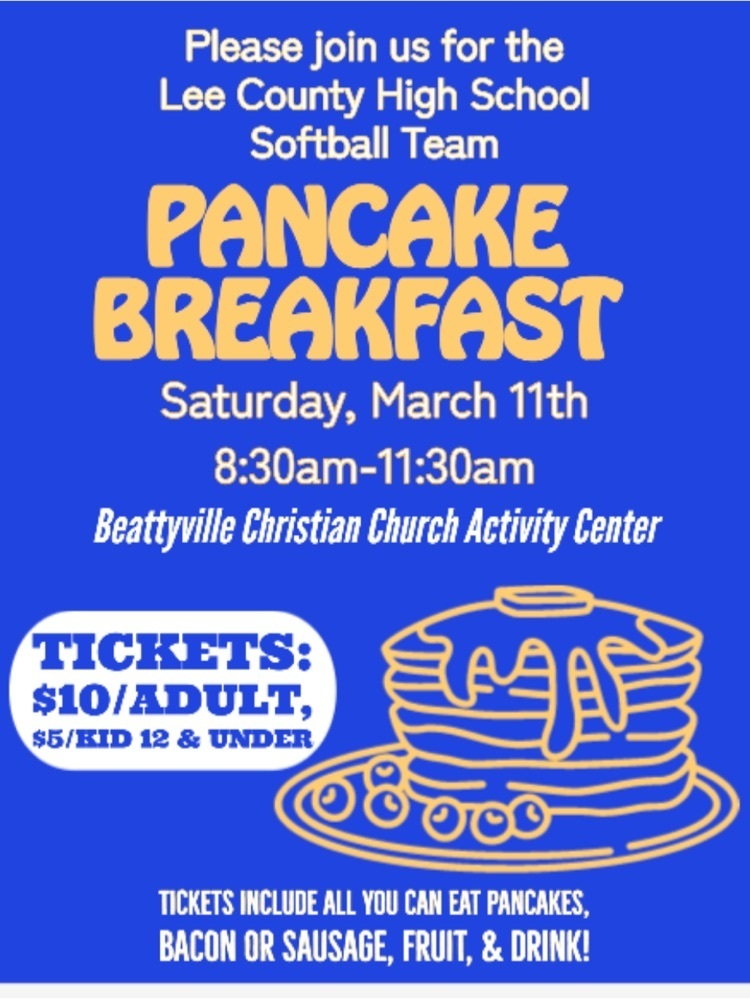 Passionately Pink will be on Friday, March 10, 2023 at Happy Top. Passionately Pink t-shirts will be sold for $10 each out of both the high school and middle school libraries starting Thursday, March 2,2023.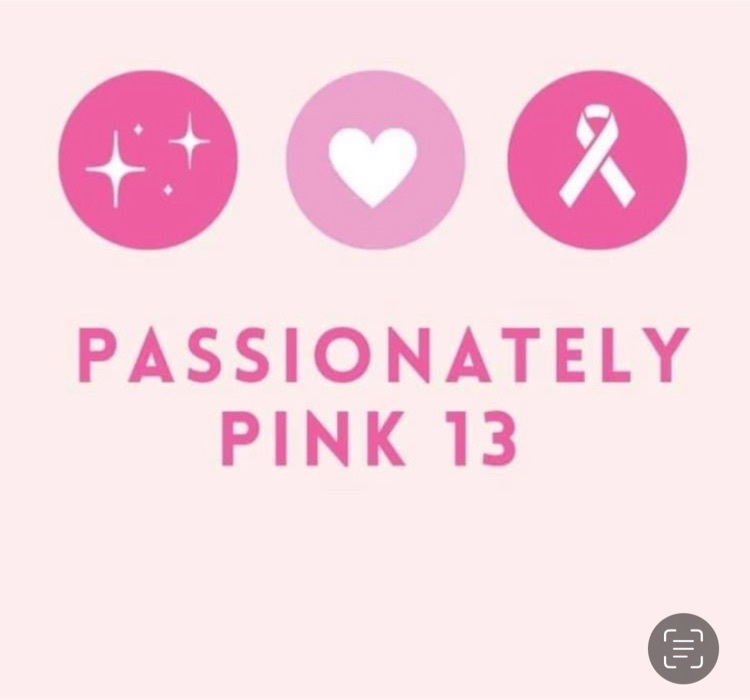 Lee County Middle High School will be honoring Black History Month with Dr. Avis Thompson on Friday, March 3, 2023.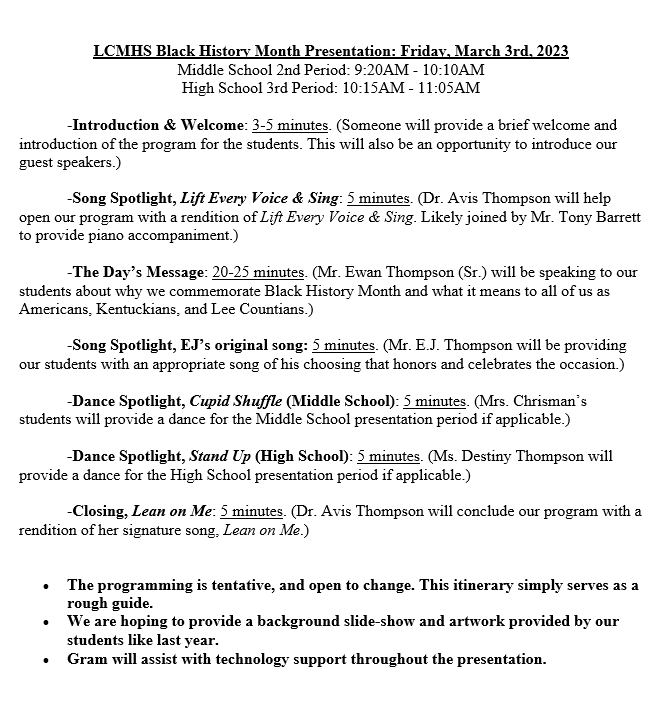 Congratulations to Zach Watterson and Jack Fox for making the All-Tournament team and James Moore, Trenton Combs, and Zach Watterson for making the All-District team.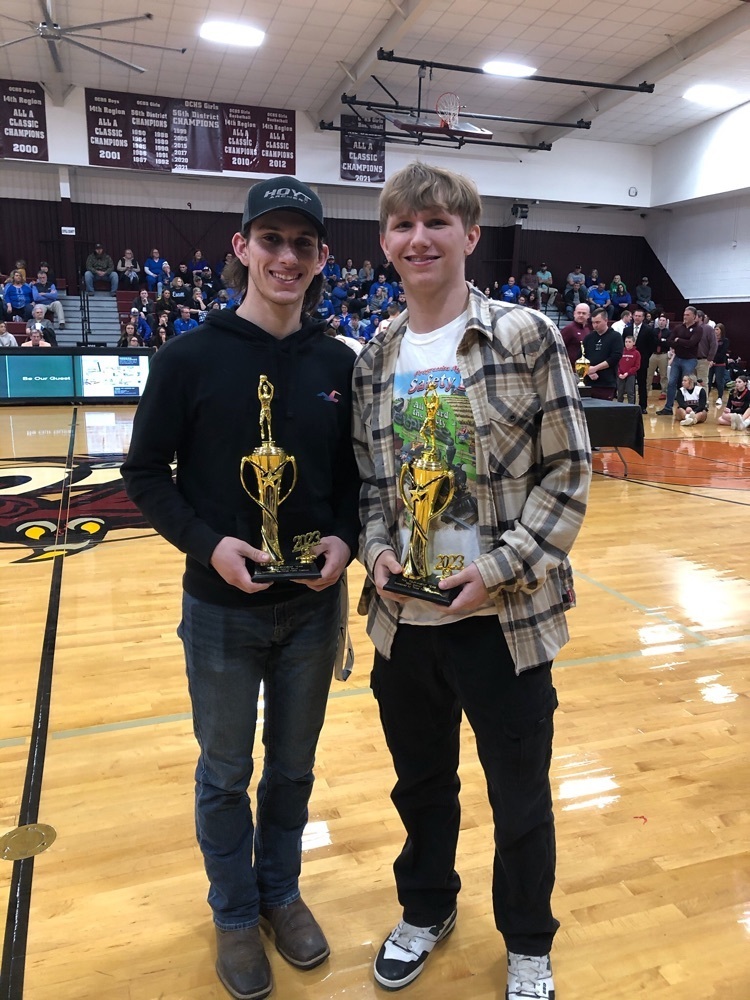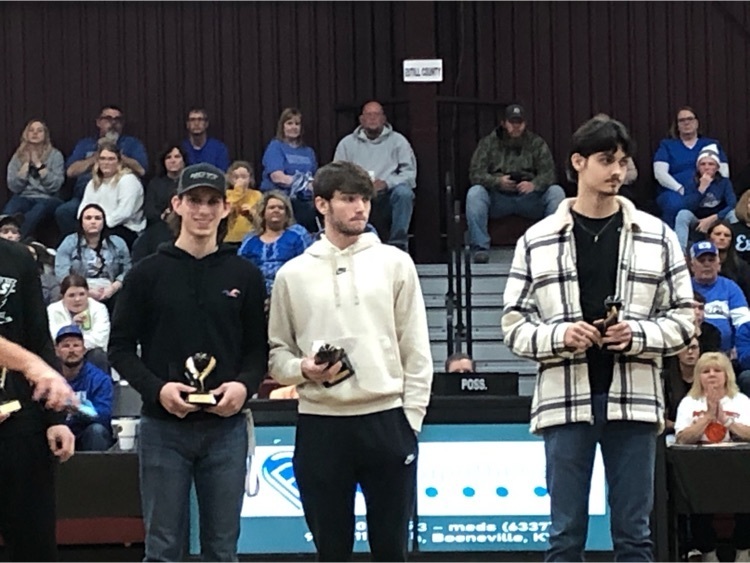 Congratulations to Kaley White and Preslee Cundiff for making the All-Tournament team and the All-District team.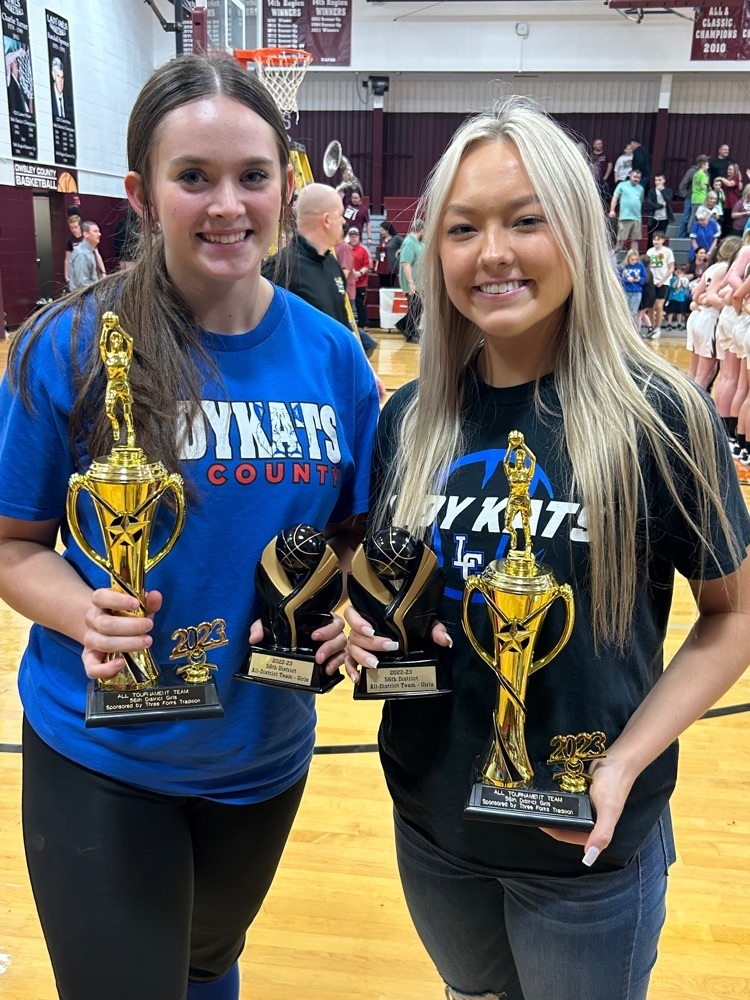 KONA ICE will be at LCMHS on Thursday, February 23, 2023

Bobcats, you have had an amazing season and it has been a pleasure to watch you play. We are so very proud of all your accomplishments this year. Thank you seniors for your dedication and leadership - we will miss you!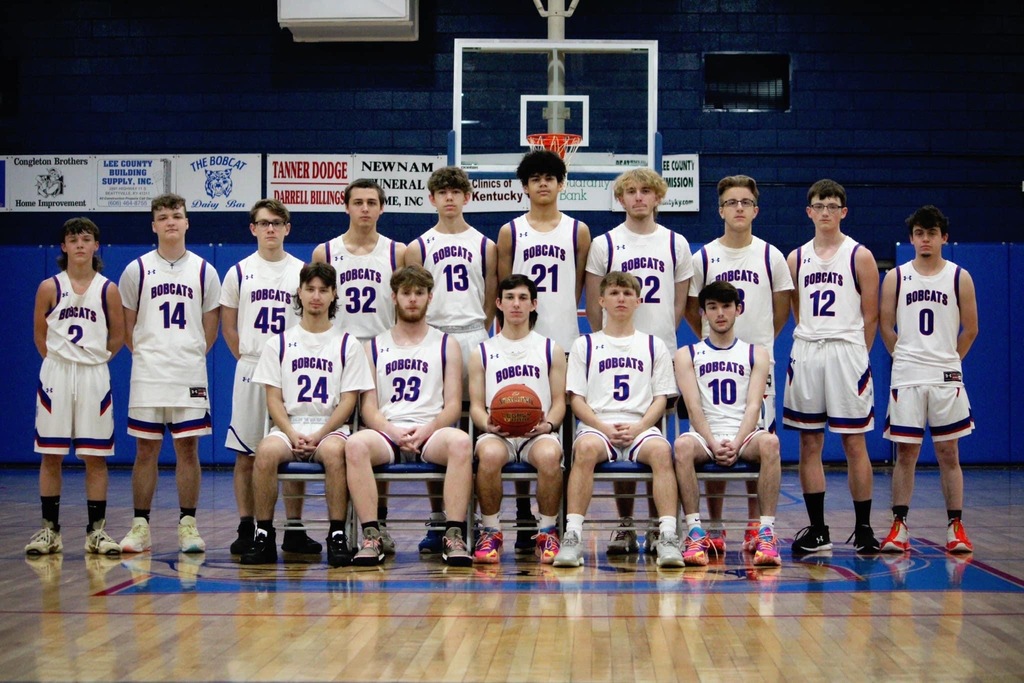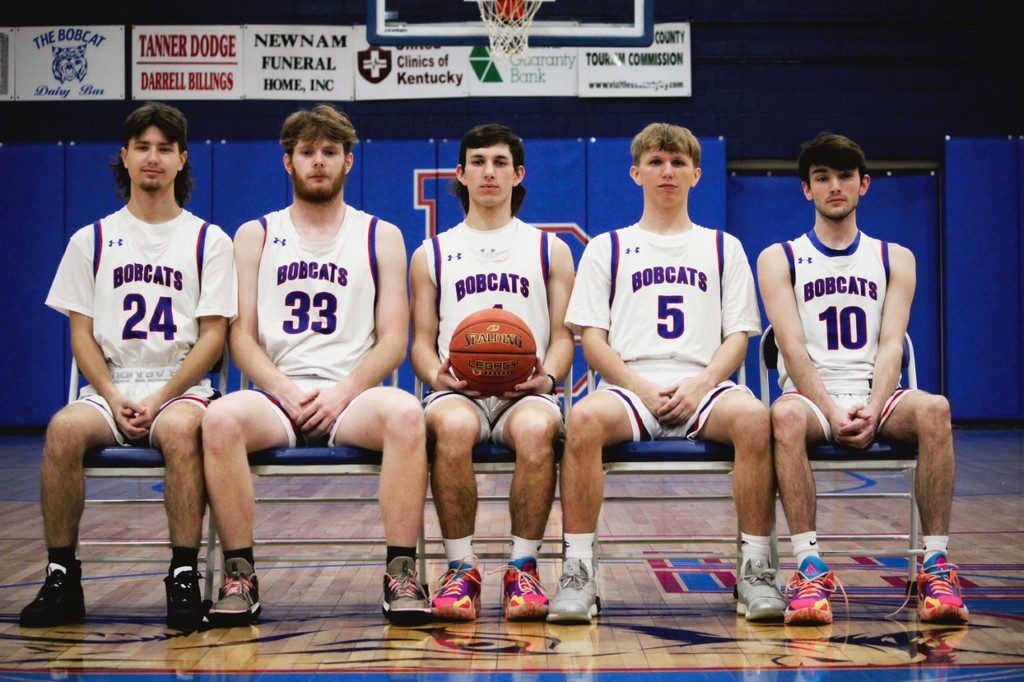 Come out and support the Lee County Bobcats as they take on Estill County in the first round of the 56th District Tournament. Tip off will be at 8:00 at Owsley County. GO BOBCATS!!!!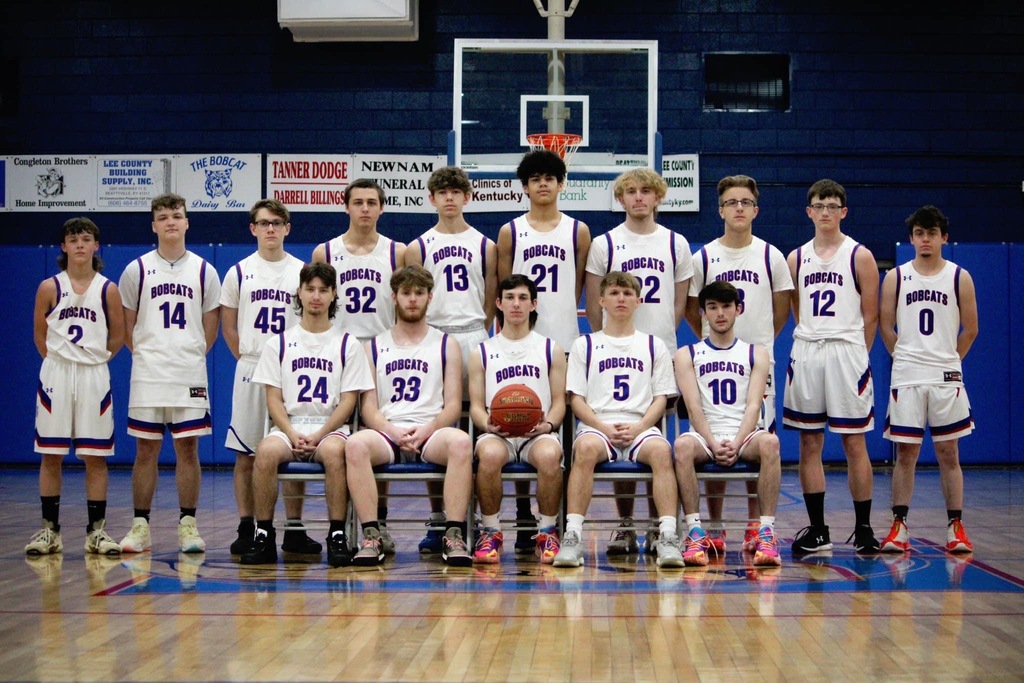 Even though the season didn't end as we had hoped, we are proud of our Lee County LadyKats!!! Best of luck to our senior LadyKats Kaley White and Aaliyah Combs - you will be greatly missed.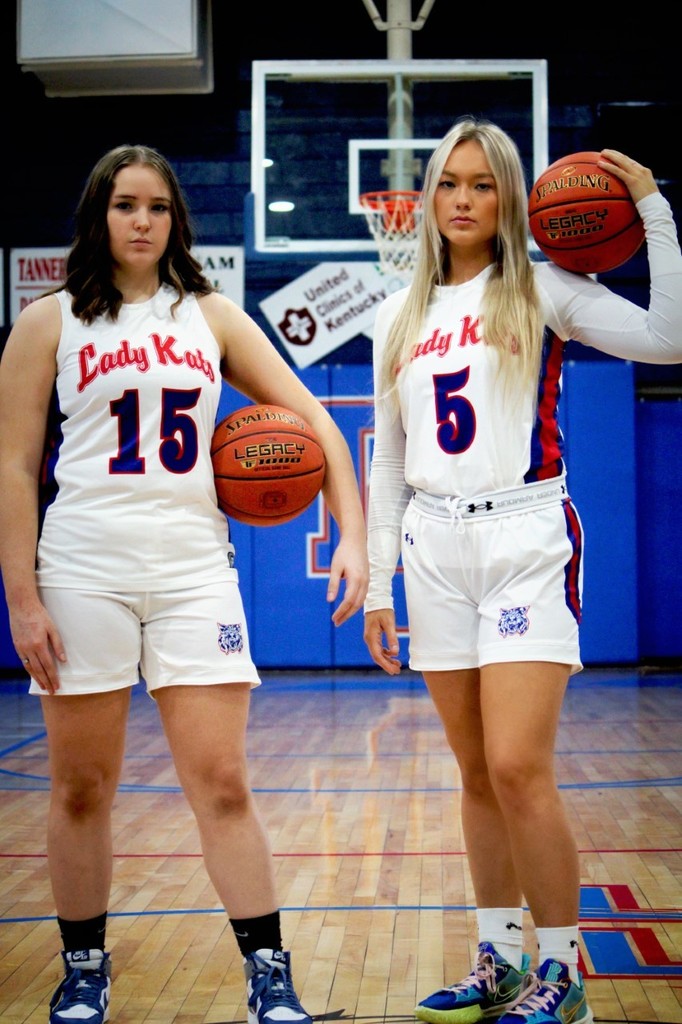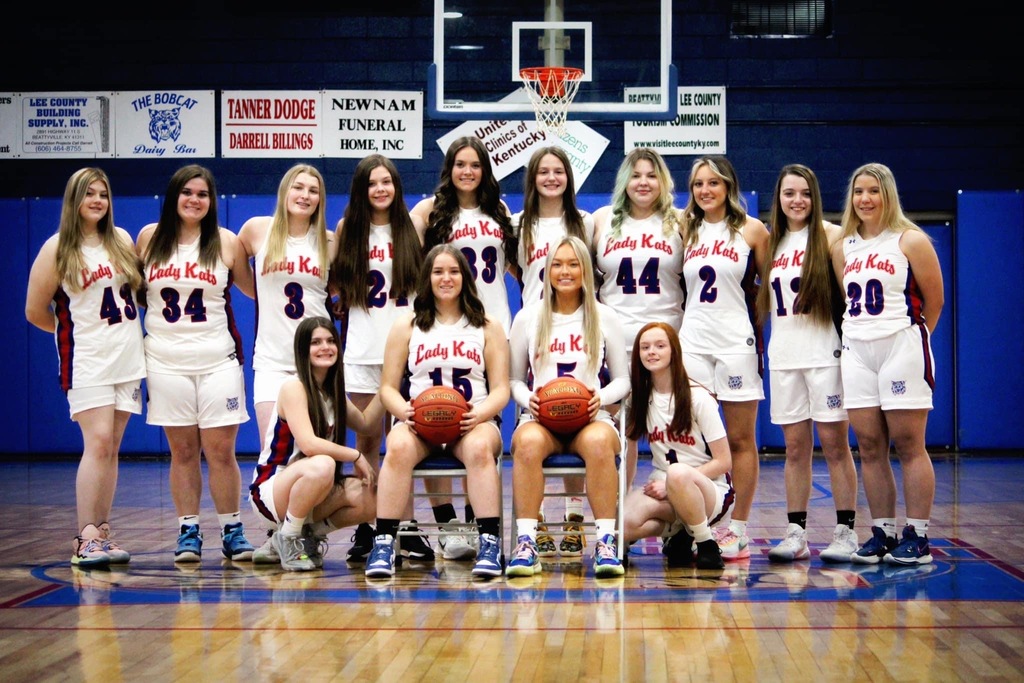 Come out and support the LadyKats and Bobcats as they begin 56th District play this week at Owsley County. Monday - LadyKats vs Owsley with tip off time at 6:00. Tuesday - Bobcats vs Estill with tip-off time at 8:00. Thursday - Girls Championship game at 7:00 Friday - Boys Championship game at 7:00. Please come and support our LadyKats, Bobcats, Cheerleaders, and Band!!!

Congrats to Maggie Durbin for placing 3rd in English Composition and Hannah Barrett for placing 3rd in Mathematics at the regional competition this week for the academic team. Both students will be advancing to compete at state next month. Way to go Maggie and Hannah!!!

Congratulations to Coach Broadwell and the Bobcats on their 92-78 victory over Wolfe County!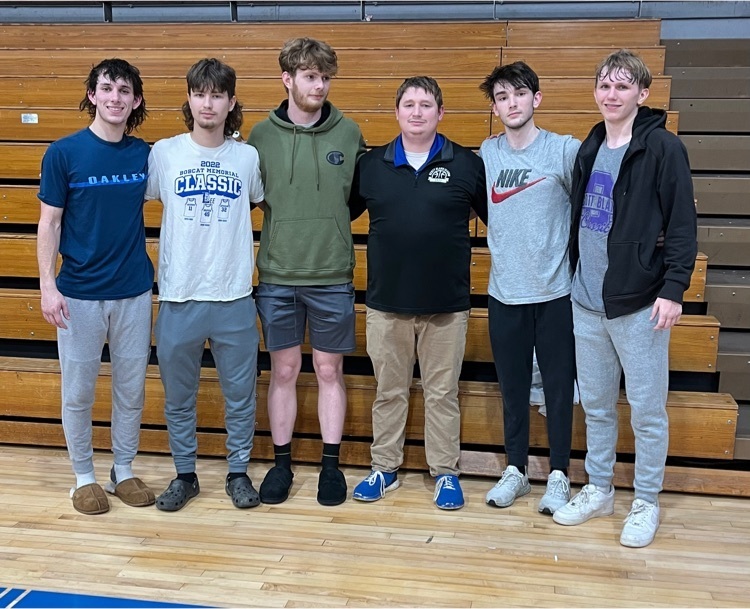 Thank you George Chaney for your many years of support for Lee County Athletics!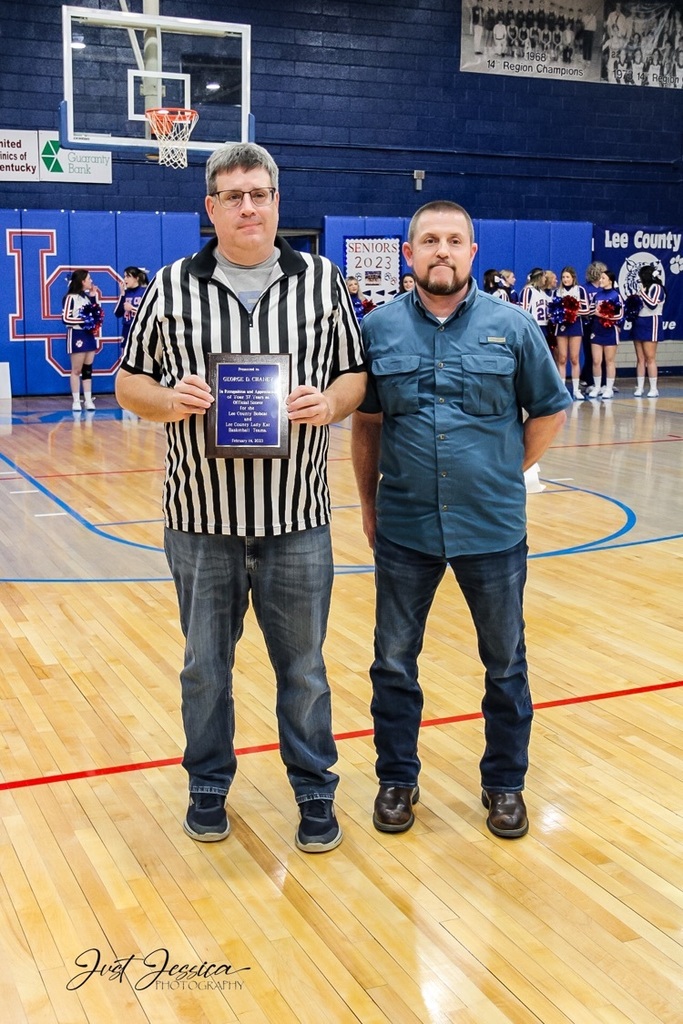 Come out and support the Lee County Bobcats in their last home game against Wolfe County. Game will be a varsity only game starting at 6:00.